Moldex-Metric Respirators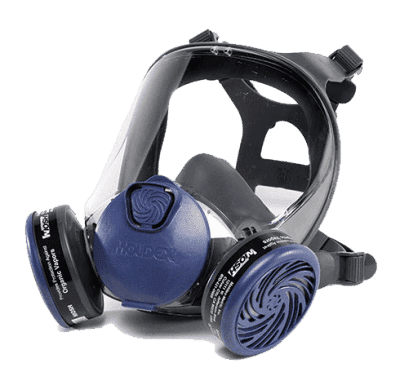 Moldex-Metric, 7000/9000 Series Respirators
With more than 30 years of innovation in respiratory and hearing protection, Moldex-Metric is one of the most recognized and respected names in worker safety. In 2011, Moldex achieved an ambitious goal with the simultaneous launch of the 7000 Half Mask in combination with the 9000 Full Face Reusable Respirator at the A+A Tradeshow in Düsseldorf, Germany. The product launch was the culmination of the company's largest new product development effort in Moldex's history.
As Director of Research and Development, Eric led a team of product design and engineering personnel whose efforts ensured that the 9000 accommodated worldwide requirements while bringing to reality one of the lightest-weight, lowest-cost respirators ever introduced into the market, beating out 3M and Honeywell. Numerous patents were filed during the development of the 9000 product, including patents on design, engineering, and manufacturing, and one method patent application in which Eric is named as the inventor.
The new products offered versatile safety options to users and demonstrated Moldex's strength in product innovation. The 7000 Half Mask Respirator enhanced the company's half mask offering with new functionality for ease of inspection and replacement of the exhalation diaphragm. The 9000 Full Face Respirator opened up an entirely new product category for Moldex, with an associated new revenue stream.
A market-changing mask, the 9000 features lighter weight, fewer parts, greater field of vision, and minimal maintenance compared to competitive products. The product development of the mask required significant supplier involvement to ensure that the product's design and material selection were compatible with a wide variety of manufacturing processes.
Moldex successfully launched both products at the A+A tradeshow, and the 9000 was named the OH&S 2011 New Product of the Year for respiratory protection. Eric ensured that both new products not only met the certification standards of NIOSH, but also provided product features that delighted distributors and users alike. The 7000 Half Mask and the 9000 Full Face Reusable Respirators continue to be industry favorites and are currently available through Moldex and other distributors.