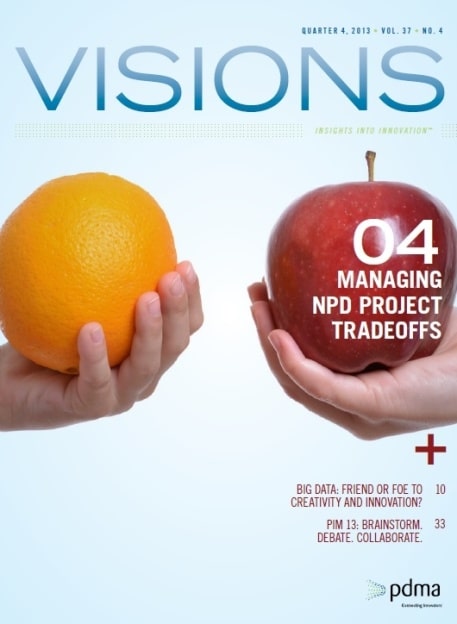 See Eric's article, "Managing NPD Project Tradeoffs," featured on the cover of Visions magazine, the Product Development and Management Association's trade journal. Eric offers a new decision-making framework to help balance tradeoffs when bringing new products to market.
Eric has been involved in writing on a variety of technical and non-technical subjects. He has written articles for PDMA's Visions magazine, is a contributing author to The McGraw-Hill 36-Hour Course: Product Development, and a guest blogger for the California Women's Conference, and Pepperdine University's Graziadio Voice.
Contact Eric if you have a need for product innovation writings.